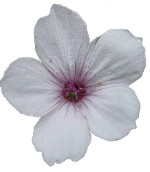 Flaxstraw is a leftover product from the flaxplant, which is being cultivated in Western Europe i.c. Belgium, Holland & France.
During the scutching process, the fibres and the core are being separated from the flaxstem.
The crushed core is the so-called flaxstraw. Flaxstraw is a 100% vegetable substance, and has been used as bedding for cows, pigs and other farm animals for many centuries.
Nowadays the industry makes use of modern dedusting techniques so as to guarantee dustfree flaxstraw, which is a requirement for bedding for horses